Silvana S. Foundation is supporting baby Pham Duc Loc, a 6 month old baby from Vietnam, who is suffering from hydrocephalus brain ( water on the brain is a condition where there is an abnormal build of fluid in the cavities of the brain).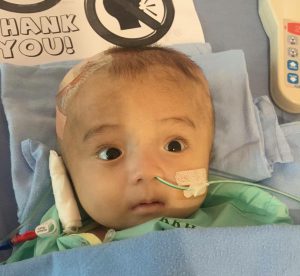 Baby Lộc is currently admitted to KK Hospital. Please contact 96898689 (Ms Thảo) if you have further queries or would like to pay a visit to the baby.
The donation page on give.asia can be found here.